Biomaterials sciences, bioactive scaffolds, smart/stimuli-responsive materials, nanomedicine, mineralogy, bio-inspiration... Many challenges remain in all of these inspiring domains, which allows for exciting research and scientific explorations!

Below are listed some examples of our developed strategies or proofs of concept:
- ONCOLOGY
Localized treatment of osteosarcoma

Doi: 10.2217/fon-2021-0128
Abstract at a glance: "A proof of concept is established using a bone cement formulation associated with biomimetic apatite particles functionalized with doxorubicin to treat osteosarcoma and limit metastasis. First in vivo data are given on an invasive rodent model."
- BONE REPAIR ENGINEERING
Cold sintering of ACP: towards highly resorbable bone substitutes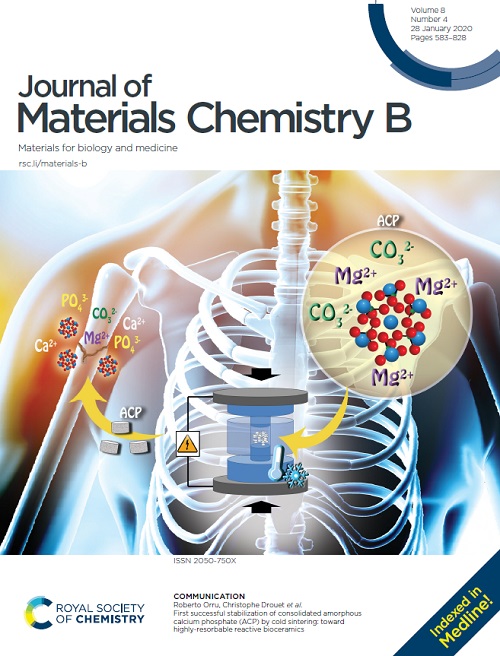 Doi: 10.1039/C9TB02121C
Abstract at a glance: "For the first time, amorphous calcium phosphate (ACP) has been successfully consolidated vis cold sintering while preserving its amorphous character, providing highly-resorbable bone repair compounds."
- DERMATOLOGY
Limiting the skin penetration of drugs for dermatology applications via smart bio-inspired apatite particles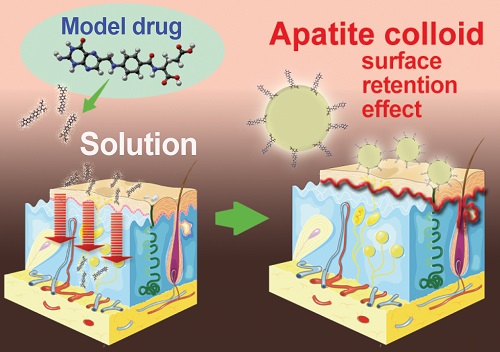 Doi: 10.1016/j.actbio.2020.05.010
Abstract at a glance: ""We demonstrate that colloidal apatites may be used as biocompatible drug carriers to favor a surface (topical) delivery/effect for dermatology applications, while limiting the undesirable penetration of the isolated drug and related side-effects".
- VIROLOGY
Nanotechnologies including calcium phosphates play a key role in virus fight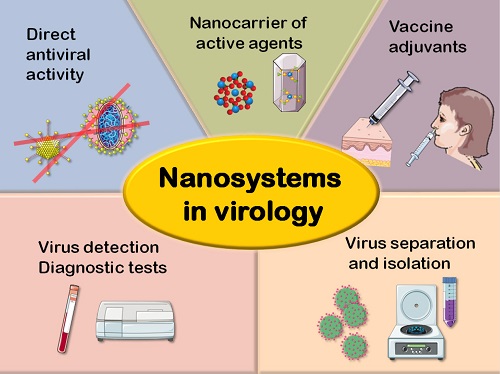 Doi: 10.26717/BJSTR.2020.27.004500
Abstract at a glance: "Nanosystems offer a wealth of possibilities for fighting against pathogens such as viruses. Inorganic particles are particularly suitable for various usages. Among them, CaPs are appealing bio-inspired and tailorable compounds for use in virus fight."
- SMART SYSTEMS IN NANOMEDICINE
Colloidal apatite particles: a multifunctional platform in (nano)medicine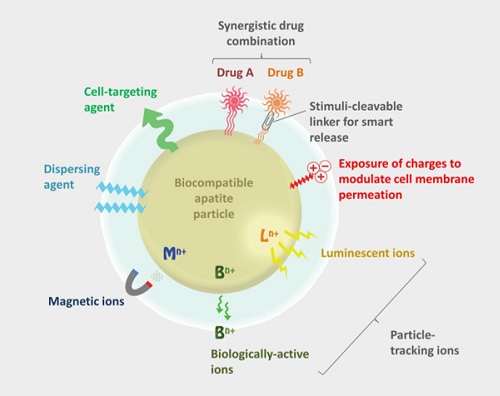 Weblink
Abstract at a glance: "Colloidal bio-inspired apatite particles may be decorated by a wealth of organic species and contain selected active ions to provide a wide range of functionalities for use in (nano)medicine as in dermatology, hematology, oncology, medical imaging.".
- HEMATOLOGY
Bio-inspired apatite nanoparticles for red blood cell cryopreservation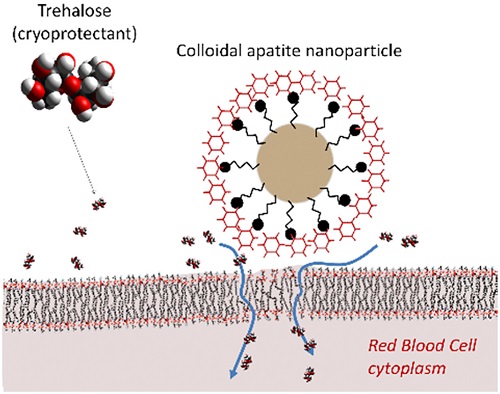 Doi: 10.1016/j.biomaterials.2017.06.018
Abstract at a glance: "We demonstrate that bio-inspired apatite-based hybrid nanoparticles drastically improve red blood cells (RBC) cryopreservation by mediating trehalose delivery via an enhanced membrane permeation effect".
- ANTHROPOLOGY
Adsorption of DNA on biomimetic apatites: Toward the understanding of the role of bone and tooth mineral on the preservation of ancient DNA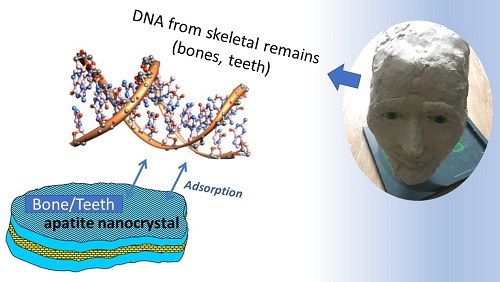 Doi: 10.1016/j.apsusc.2013.12.063
Abstract at a glance: "DNA is a phosphated macromolecule. Its preservation from skeletal remains (teeth, bones) over time (paleo-anthropology) could be related to its quantitative adsorption to bone/teeth apatite crystals after cell lysis/during diagenesis, thus conveying some protection to DNA strands".
- MARS MINERALOGY
Apatite minerals on Mars: distant characterization by LIBS and preparation of an OH-Cl-F apatite standard to fly to Mars aboard the Perseverance rover (TAPAG calibration target landed on Mars in Feb. 2021)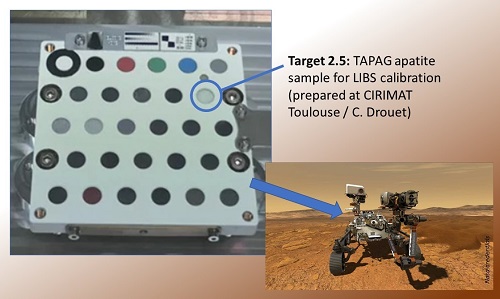 Doi: 10.1007/s11214-020-00764-w
Abstract at a glance: "Apatite minerals have been identified on Mars surface by previous rover missions. A series of apatite standards has been prepared by C. Drouet and one sample has been sent, among the other calibration targets, to Mars aboard the Perseverance rover (NASA) in views of in situ LIBS calibration."
Press extracts:
- [Open Access News / openaccessgovernment.org] The advent of biomimetic apatites in today's and tomorrow's medicine Weblink
- [Open Access News / medicineinnovates.com] Toward smart self-accumulating bio-inspired drug carriers for improved topical efficacy in dermatology Weblink
- [Open Access News / Innovationnewsnetwork.com] Modifying calcium phosphate-based materials for bone repair Weblink
© 2021 All rights reserved • Christophe Drouet • Conception CREA2F